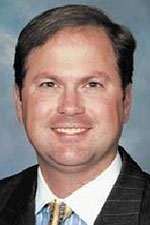 Jeff Ruehman
Jeff takes personal pride in helping people fulfill their dreams of home ownership. He is a seasoned professional who believes in doing business with honesty, integrity, and genuine concern for his customers' financial well-being.
Jeff specializes in financing for clients who are self-employed, as well as first-time buyers. He works with several builders in the Metro Atlanta area and has a lot of experience with new construction transactions. He is an active member of the Greater Atlanta Homebuilders Association.
When Jeff is not helping people finance their homes, you will likely find him on the golf course or coaching soccer for his three children: Alexander, Tyler, and Emily. A graduate of the University of Georgia, Jeff is also a big fan of Georgia football.
---
Applying online is as easy as 1-2-3. You can
apply now
in as little as 20 minutes.
Apply Now and complete the application.
When you have completed the application, click submit and your information will be reviewed.
I will follow up to answer your questions.
Our goal is to provide the highest level of service at competitive rates. I am only a phone call away if you need help. Contact me at 678-957-5882.
Apply Now